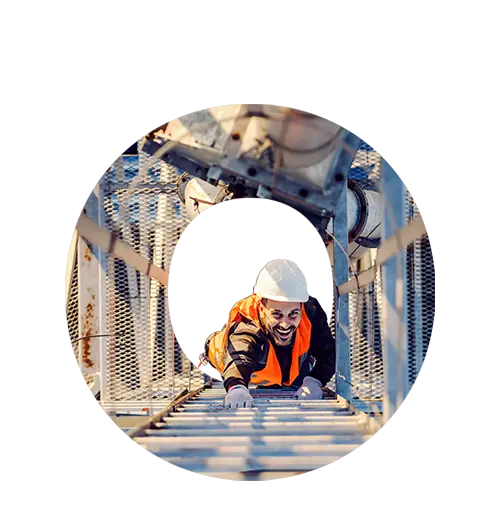 OPERATIONS PLANNING & EXECUTION
COST EFFICIENCY & OPTIMIZATION
A constant struggle of entrepreneurs is to increase their sales levels. This approach does not necessarily generate a higher margin. We have seen numerous cases where costs and expenses are not properly managed and the increase in volume results in lower margins.
The search for profitability in organizations is driving the implementation of agile methodologies based on the principles of continuous improvement. Manufacturing companies are challenged with constantly verifying their processes to guarantee efficient operations, optimize costs, ensure product quality and achieve excellence in service.
By working with different industries, we noticed the importance of implementing a customer-focused culture, where each company analyzes and understands the needs of its customers to gain a competitive advantage and achieve increases in sales and profitability.
Through our working experience at various industries we noticed the importance of implementing a customer-focused culture, where each company analyzes and understands the needs of its customers, thus obtaining a competitive advantage, increased sales and increased profitability.
In the current market, companies face even stronger competitors. A quality product does not guarantee sales. Consumers now have at their fingertips more information about products and services on demand, so organizations now require a robust commercial system that will make a difference at the time of purchase.
The continuous challenge for product trading companies and distribution companies is to align their supply chain with the commercial channels in such a manner that the promise of value is reached.
Demand planning is the integration of the flow of materials and information from the customers to the suppliers in order to bring together the internal processes and thus satisfy the demand.
Maintaining optimal inventory levels reduces the possibility of downtime in the manufacturing processes, low levels of customer service or lost sales. All processes have an inventory element, whether in manufacturing materials or finished products or in materials to offer services or to promote sales.
Competitive companies that integrate their products or service's distribution process within their operation have identified important benefits arise when they implement continuous improvement models focused on attaining a higher level of efficiency.
SHARED SERVICES & BACKOFFICE SUPPORT
The competitive future of businesses is not only in the ability to maintain or increase their market share in a globalized environment but in the real possibility of maintaining a cost structure that allows meeting this strategic objective. One of the options for achieving this goal is to bring together support areas through shared services.
An increase in regulations and global competition has resulted in a myriad of local and global standards used to identify manufacturers that implement controls throughout the supply chain and manufacturing processes.