CRM
(Customer Relationship Management)
CRM
By working with different industries, we noticed the importance of implementing a customer-focused culture, where each company analyzes and understands the needs of its customers to gain a competitive advantage and achieve increases in sales and profitability. One of the most used strategies in recent years to boost sales is the development and implementation of a CRM (Customer Relationship Management) model.

This is a comprehensive system that allows us to gather the needs and behaviors of customers and thereby meet their demands in a unique and personalized method. CRM refers not only to technological tools that support the management of the relationship with customers but the management model where everyone involved in customer service has clear objectives and procedures on how to act to ensure organizational success.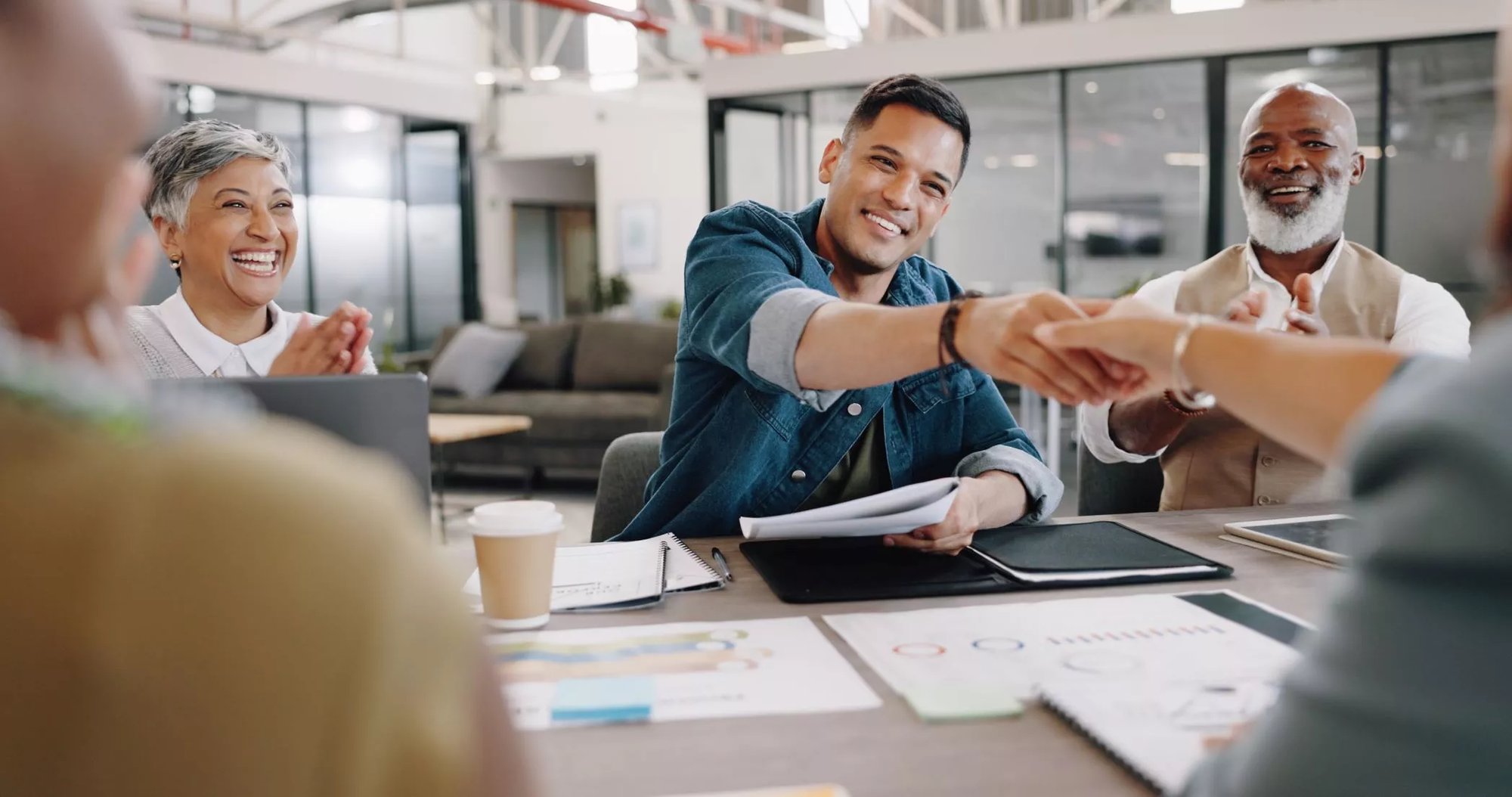 During the analysis made in companies, we have found that one of the most common expectations when implementing a CRM software is that it will automatically improve sales because there is more information available from the customers. However, like any technological tool, if it is not supported by robust business processes that ensure proper area planning, allocation of targets, implementation, monitoring and feedback of results, it fails to achieve its potential.
Another challenge in implementing this business strategy is the selection of the CRM platform where the software that performs the client management tasks can be expensive. There is a variety of software available on the market. We have accompanied our clients in implementing various tools such as Salesforce, SalesPro, Sugar, Chaos Intellect, and in-house technological developments, amongst others.
The development and implementation of CRM is based on four pillars, which are the basis of the success of the model for small, medium or large businesses:
Strategy: We align the corporate strategy and business process aimed at the satisfaction, understanding and service to the customers.
Process: We optimize business processes to impact sales and profitability.
People: We lead the employees of our clients towards a cultural change. We train staff and gear them towards the implementation of the new working style.
Technology: We integrate information systems that allow useful information for customer management.
• Analysis and market segmentation.

• Understanding the expectations and needs of the client: gap analysis.

• Analysis of purchasing behavior of customers and retention curves.

• Points of contact and customer recognition tools.

• Model of purchase and repurchase triggers.

• Model of monitoring and remembrance for offering customers products.

• Model of updating and managing customer databases.

• Process innovation in products and services.

• Processes and indicators of call centers.
• Sales growth.

• Increased gross profit.

• Increased customer retention and incorporation of new ones.

• Increased market share.

• Customer management and profitable products.

• Impact on sales due to product mix: cross selling.

• Increased effectiveness of closing sales.

• Improved customer satisfaction.

• Meet operational and financial goals.

• Results-oriented culture.
"The benefits gained by implementing the new business model include increases in sales and a 20% higher profit."
Director, Aguinaco General Motors (Mexico)