EFFICIENT

DISTRIBUTION

Competitive companies that integrate their products or service's distribution process within their operation have identified important benefits arise when they implement continuous improvement models focused on attaining a higher level of efficiency. On the one hand, they manage to achieve a competitive advantage over their competitors, which is recognized by the client, and on the other hand, they attain important savings on their operations.

Our improvement practices in this area are focused on optimizing the procedures and resources associated with the distribution of said products or services at each step of the way (dispatch, transport and delivery) whilst taking into account productivity and efficiency factors.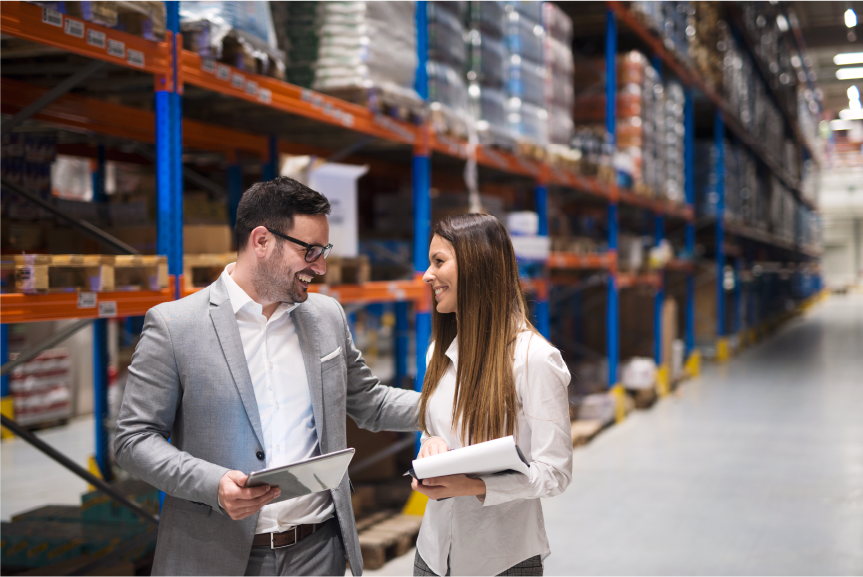 High operating costs are generated as they attempt to please the client by delivering on time, in full, and at a certain level of quality.
The main challenges that we identified include:




• Poor planning of the routes and a lack of adequate zoning.

• A lack of established standardized delivery times (local and foreign).

• Weak communication and synchronization with other key departments: sales and marketing.

• Not taking full advantage of cross-docking models or inverse logistics.

• The capacities offered by the transport are not optimized to their full extent.

• A lack of standardized methods when loading and organizing the product.

• Poor time management on the docks when loading and unloading.

• Not loading and unloading according to the established time schedule.

• Different delivery methods, defined by the conductor or the person responsible for the delivery.

• More overtime due to a lack of productivity indicators or established operating standards.

• Weak or non-existing 5s (organization and cleanliness) work culture.

• Geo localization tools or software being underutilized.

A structured organization focused on the operation, defining clear procedures and protocols, and communicating them effectively, understanding and utilizing key indicators, along with the tools which help provide accountability, ensure an increase in the level of service provided and an improved level of control over the operative costs of the company.
• Optimal planning and control of the time used to load and unload.

• Dynamic capacity plan.

• Sales & operation planning which synchronizes with these key areas.
• Improving the time used for loading and unloading.

• Ensuring the number of resources needed for the daily operation.

• Reduce wastage due to bad management.

• Ensure a strategic and operative alignment between the areas.
• Delivery plan (optimal route).

• Controlling the utilization of the transport by maximizing its capacity.

• Measuring on-time and in-full deliveries.

• Measuring the transport supplier's level of service.

• Returns control.

• Level of service surveys.

• Maintenance plan for the transport and the forklifts.
• Increased productivity due the optimization/organization of the routes.

• Maximizes dock usage.

• Optimizes the use of the transport (own and third party).

• Increasing on time and in full deliveries.

• Strengthens the customer service culture.

• Reduces operating costs.
"The methodology applied by London Consulting Group has helped us improve our productivity rate and has reduced costs, allowing us the following results, along with others: reducing transportation costs by 19% and eliminating costs due to late deliveries by 100%."
Coffee Division Director, Agroindustrias Unidas de Mexico (ECOM)