SUPPLY CHAIN
MANAGEMENT
The continuous challenge for product trading companies and distribution companies is to align their supply chain with the commercial channels in such a manner that the promise of value is reached.

The companies must achieve optimal chain synchronization: obtaining the materials and services with the correct quality, quantity, time and price, from the appropriate supplier while satisfying the customer's demand with perfect deliveries and substantially improving their competitive position in the market.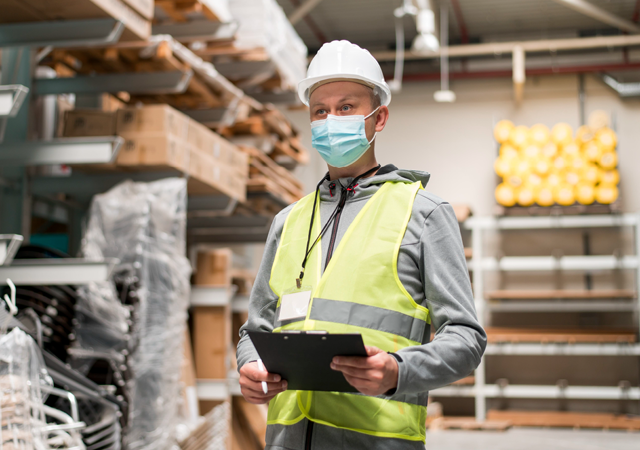 Implement an integral supply system that takes into account the typical operative variables of the organization, the variables of the suppliers and those of the market with the purpose of guaranteeing the product's availability without increasing the capital, logistics and sales costs and exceeding the client's expectations.
• Market variable analysis and design of sales projection tool.

• Planning system design.

• Coordination of promotions and launches.

• Changes programming model in coordination with functional areas.
• Increase in assertiveness in sales projections.

• Advanced preparation of inventory and stock guarantee.

• Higher reliability in planning.
• Implementation of the purchase plan.

• Design and implementation of the order tool.

• Selection and evaluation of suppliers.

• Design of a system for order distribution to suppliers and purchase orders follow-up system.
• Reduction of lost sales.

• Maximization of usage of installed capacity and optimization of inventory levels.

• Improvement in the supplier's service level and assertiveness of the operational planning.

• Order's traceability.

• Reduction of costs.
Inventory Storage
and Control
• Programming of receipt and storage operational activities according to standards.

• Implementation of a merchandise reception model.

• Activity follow-up and supervision system.

• Cycle inventory model and position control in warehouse.
• Increase in operating productivity, reduction of overtime and improvement in the service level (time, quality, etc).

• Reduction of waste, optimization of the operation.

• Improvement in inventory reliability and reduction of losses.
• Picking system, task control and registrations audit.

• Implementation of dispatch routing system.

• Design and implementation of handling and loading best practices.

• Design of a tool for freight volume and truck loading.

• Shipping orders monitoring system.

• Design of an on-time deliveries and quality certification system.
• Increase in the service level to customers (OTIF).

• Improvement in the operational productivity of dispatch preparation.

• Reduction in dispatch timeframes.

• Optimization of logistics cost.

• Increase in occupancy and usage of transportation.

• Reduction of complaints and claims (PQR's).
"Through these developments we were able to increase the level of satisfaction of our customers through merchandise availability, delivery appointments and perfect deliveries, which resulted in an increase in sales, reduction of costs to the company and had a positive impact in our supplier's productivity."
General Manager and Partner, Muebles Jamar (Colombia)