Cultivating

Success


for your Agricultural Enterprise
Driving agribusiness through current challenges, optimizing productivity
and harvesting profit.
We empower and enhance your operation with tailored solutions for your agribusiness, working together with your entire personnel. We optimize your processes and use of resources, helping you achieve greater efficiency and improving your crop yields while also giving support to digital transformation issues that translate into greater control and management of operations. Let's start shaping the right strategies today.
AGRICULTURAL BUSINESSES FACE A RANGE OF
COMPLEX CHALLENGES

,

SUCH AS

Environmental factors affect the quality and yield throughout the industry.

Lack of clarity from investment in farming technology.

Low productivity in soil nutrition and irrigation activities.

Lack of budgetary cost control by hectare.

Disconnect between reporting harvesting data and measuring productivity.

Lack of established field activity schedules based on seasonal plant needs.

High tendency to alternate production between seasons.

Rise in fuel and fertilizer costs, leading to price rises in field consumables.

Revolutionizing agribusinesses and its efficiencies is a problem for the next decade.
We provide the structure and resources to
overcome challenges
in your business.
We are committed to increasing productivity
while reducing costs to

improve the profitability
of your agricultural company.
✔ Increase productivity per hectare.

✔ Reduce the cost per hectare.

✔ Reduce the cost of Kg/Tn harvested.

✔ Reduce harvest loss (fruit, times, handling, among others).

✔ Increase the percentage of premium quality products.

✔ Reduce the cost of Kg/Tn processed/packaged.

✔ Reduce packaging waste.

✔ Reduce handling costs.

✔ Have real-time transformation costs.

✔ Reduce field personnel rotation.



HOW WE

SHAPE

YOUR BUSINESS
We carry out an in depth assessment of the operation to identify, quantify and agree on the potential for improvement. Subsequently, together with the client s management team, we develop and implement new measurement processes and systems, and train directors, managers, and area heads on how to be more effective leaders, while focusing on achieving objectives.
We Listen to Your
Agribusiness
Needs
We understand the challenges and concerns of running a business in the agricultural industry. That's why we take the time to listen to your needs and understand your unique situation. We work with you to establish where your company is today and where you want to take it tomorrow. Together, we develop a customized plan to help you reach your goals.
We Discover the
Potential


of Your Agribusiness

We begin with a comprehensive analysis of your farming operation within an average of 21 days. We take a deep dive to identify areas for improving your crops techniques and determine if your current culture is conducive to achieving your harvest goals. Using this information, we propose a roadmap to transform your agribusiness and set you up for long term success.
We
Transform


Your Agriculture

We work closely with you and your personnel to create and implement effective agrosolutions. Our collaborative approach ensures everyone is on board, performing a smoother transition and bringing a positive outcome for your agricultural planning. We can mature and develop your processes and culture in an average of 7 months, significantly improving personnel performance and harvest profitability.
You
Grow


with Our Ongoing Support

We're not just here to help you transform your agribusiness, we're here to help you grow and thrive over the long term of your harvest planning. That's why, for the first year after implementation, we continue to support you with programmed touchpoints. This ongoing support allows us to measure your field and personnel productivity, making any necessary adjustments to ensure your continued growth.
What can you achieve with
our agribusiness
transformation
?
CROP & FIELD
• Plan demand by synchronizing field, packaging, and sales.

• Use digital and collaborative tools in the field.

• Define annual cultural labor plans.

• Identify and standardize costs per hectare, and homogenize cultural labor by crop.

• Create weekly labor programs to control application and compliance.

• Design of harvest production curves.
HARVEST
• Define a harvest plan and standardize quality and type of cut.

• Measure and incentivize harvest productivity.

• Communicate daily with packaging to ensure accurate cutting.

• Actively supervise field leaders and managers.

• Optimize harvest cost and minimize waste.
PACKAGING
• Define packaging strategy based on business verticality.

• Develop an annual packaging plan based on customer contracts.

• Agree on a weekly schedule with field and sales to minimize plant setup times.

• Balance packaging plant configurations for different presentations.

• Implement a paperless app for packaging plant processes.

• Control of the giveaway.

• Optimize packaging cost.
PROCUREMENT & LOGISTICS
• Annual purchasing plan and negotiation with suppliers of agrochemicals and packaging materials.

• Inventory control and reduction of excessive stock.

• Price control of purchases.

• Streamlining of acquisition processes.

• Ensuring ideal conditions for the fruit from the farm.
Let us help you optimize your operations and achieve your goals.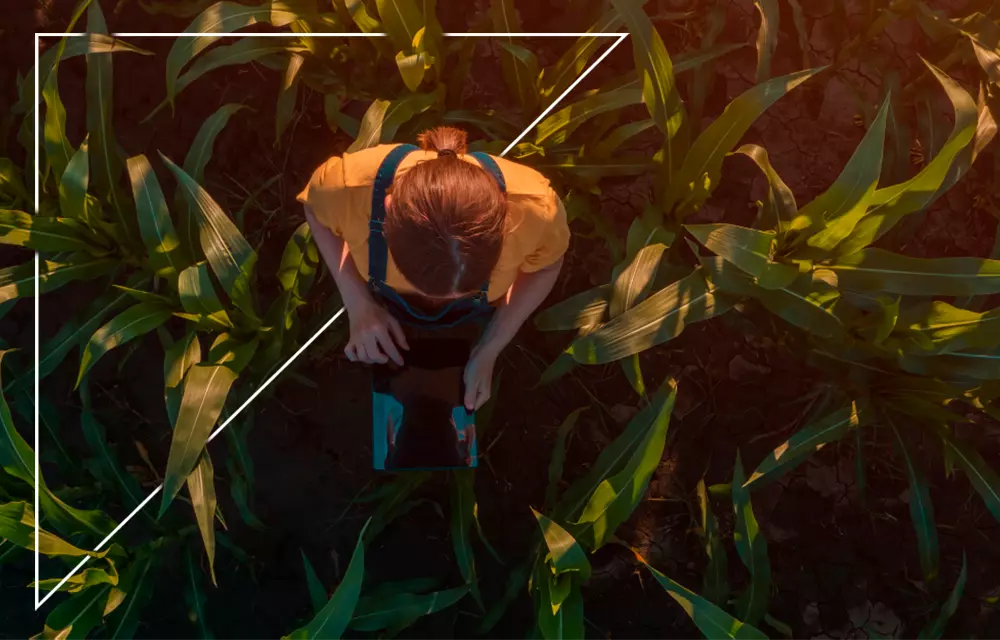 El Cerezo Grupo Agrícola
"London projects were and still are the right path that EL CEREZO took toward professionalization and I wish that my colleges take the same right and appropriate decision I took."
-José Luis Mariscal Fernández
El Cerezo Executive President
"During our process of growth, we found in London an important ally, by bringing improvement and integration to our processes. London Consulting Group's constant support throughout our area strengthening plan was valuable and gratifying."
-Jhon Rojo
General Manager, Inkas Berries

"We would like to highly recommend London Consulting Group as a firm which is committed to achieving the established goals and creating an excellent relationship with the personnel from the organizations they assess."
- Andres Morales
CEO, Surexport
Ready to join our growing success stories?
Start Farming Smarter,

not Harder
Unlock the true potential of your crop production, soil management with proven strategies and innovative technologies. We'll help you optimize your resources and increase efficiency to make your crops more profitable than ever before. Let's shape your agribusiness together.