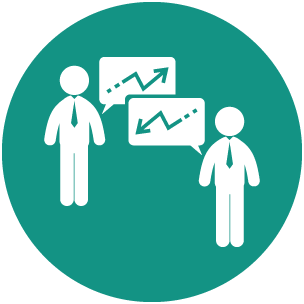 Certifications
Increase in regulations and global competition has resulted in a myriad of local and global standards used to identify manufacturers that implement controls throughout the supply chain and manufacturing processes.
Learn more

CRM
Una de las estrategias más usadas en los últimos años para potenciar las ventas, es el desarrollo e implementación de un modelo de gestión de relaciones con los clientes (CRM: Customer Relationship Management).

Estrategia de Mercado
Una estrategia Go-to-Market ayuda a la empresa a denir su propuesta de valor al segmento de clientes objetivo. El producto debe ser el adecuado para el canal, punto de venta y tipo de cliente.

Ventas
En el mercado actual las empresas se enfrentan a una competencia cada vez mayor. Un producto de calidad no garantiza las ventas. Los consumidores cuentan con mayor información de la oferta de productos y servicios...

Revenue Mangement
Revenue Management es la solución que predice la demanda del consumidor con el objetivo de maximizar la rentabilidad del negocio. Logra optimizar los inventarios y establecer los precios con ajustes continuos en base al mercado.

Venta Directa
La venta directa constituye un canal de venta y distribución dinámico y de rápido crecimiento. Su desarrollo ha contribuido al fortalecimiento de las economías de los diferentes países en los que se realiza...