Process Expertise |
Corporate Governance
The Governance Model of an organization refers to the key elements that make up its management system and when aligned correctly ensures a high performance.
Through diagnosis performed, we commonly find companies that have problems meeting
their goals or reaching their expected productivity levels.
In order to understand the reason for the inefficiency within the organization, we determine if the 6 key elements that make up the Governance Model are aligned: Strategy, Processes, Structure, Measurements, Compensation and Personnel Profiles.
The lack of alignment of these elements can cause financial losses, interfere with or hinder growth and decrease the business' profitability.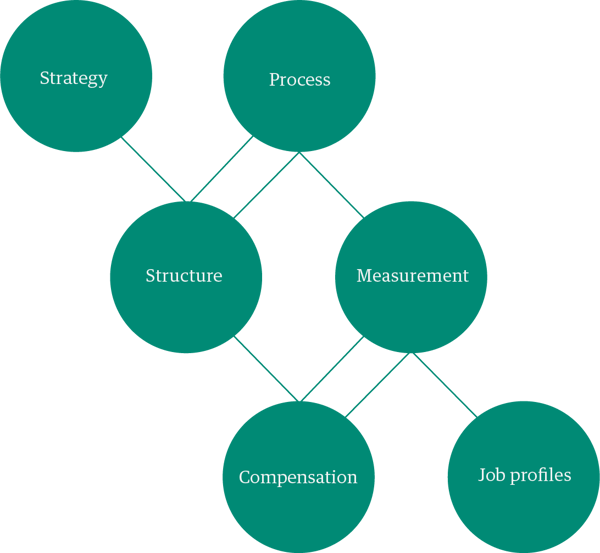 The first challenge in the implementation of a successful Governance Model is to perform a profound analysis to find out about the opportunities that exist in the different key elements that make up the model.
It is necessary to carry out the evaluation of the STRATEGY, understanding whether the upper management objectives are known throughout all the levels of the organization and especially if they are translated into clear initiatives and action plans.
We must analyze whether the PROCESSES support the achievement of the objectives and know the size of the gap that exists between the best practices, the processes established by the company and their real day-to-day execution. We must also understand what elements are lacking within the executed processes.
It is important to evaluate if the roles and duties of the management STRUCTURE (Macrostructure) are aligned with the company's processes and objectives. It is also important to analyze the Macrostructure through a methodology based on volume, control sections and indicators to know whether there is a shortage or excess of resources in each area.
An evaluation must be performed to determine if each area has INDICATORS to timely measure the performance of the processes and of the different people responsible for their execution. It must be questioned whether there really is a management culture for the indicators that can be reflected in a root cause analysis and concrete action plans with dates and people responsible.
In order to achieve consistency in the above elements it is highly important to COMPENSATE the personnel in accordance with the fulfillment of the key objectives.

The last key element to evaluate is to know if the personnel's PROFILE (Attitude and Aptitude) is appropriate to support the 5 elements mentioned above and if there is a development plan in place to decrease the probable breaches.
Design of the Strategic Management Plan.

Redesign of the operating processes while determining the type of modifications and
improvements to perform in each area based on the strategy.

Redefinition of the Macrostructure through a SWOT analysis. Design of the Master Plan.
Balanced Scorecard and indicator management.

Compensation system.

Profiles and job descriptions.

Operation Manuals.
Increase in income.

Reduction in operating costs and expenses.
Reduction in payroll costs.
Increase in the level of service provided to internal and external clients.
Reduction in personnel turnover.

Improvement in the usage of working capital.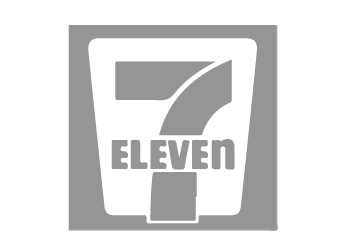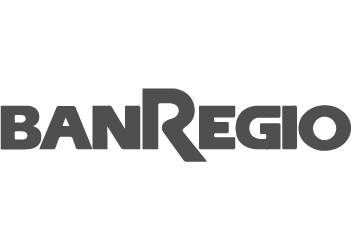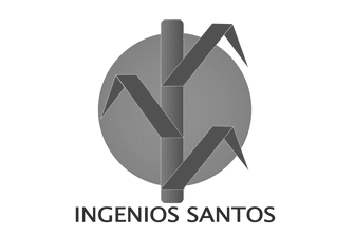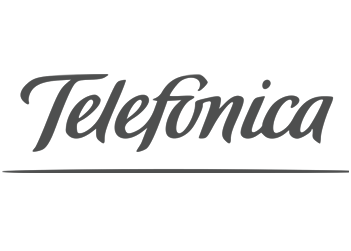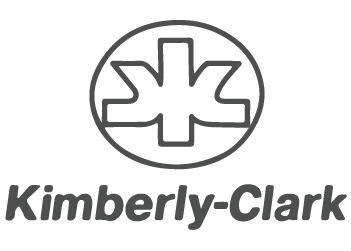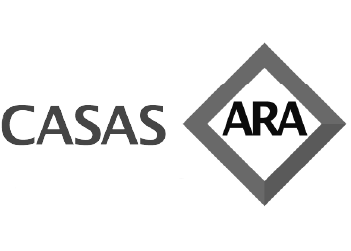 "The definition of a new structure and the process reengineering performed helped us optimize the response time in operation and reduce the activities with a low added value."

- Fernando Castilla, CFO, 7-Eleven México
ROI 5.7 to 1