Shipyards Construction and Mainteinance
Many of the tasks and conditions associated with the operation of construction, maintenance and repair of vessels today remain the same as when the first keel was laid thousands of years ago.
The massive need for labor in this activity is very evident, thus coordinating the planning and control of functions are essential to avoid excess costs and disruption in the level of service expected by the customers.
LCG has worked with companies specializing in the maintenance and construction of vessels and has successfully coordinated the tight schedule, supervision and execution of jobs to reach ideal productivity and costs while meeting the demand.
Solutions
Model of planning and scheduling work and activities..

Gantt schedule generation by activity type based on labor standards.

Defining the necessary resources needed based on production standards. Man-hours, materials, third parties, etc.)

Defining consumption budgets to control spending.

Establish scheduled times prior to the execution of the work.

Daily evaluation of the schedule to identify and ensure the timely completion of assigned tasks.
Benefits
Control over the work done and planning capacity.da.

Lowering the cost of labor, raw material and third parties.

Reduction in operating expense.

Control of critical path and reallocation of resources to finish in time according to thecost-benefit analysis.

Improved coordination between the operational areas.
Solutions
Designing performance indicators for monitoring the work planning and cost control.

Planning and allocation of daily tasks based on the schedule created during the planning stage.

Daily evaluation of the use of additional resources for the work performed.

Daily monitoring routine and measurement of daily activities to analyze performance.
Benefits
Increase the level of customer service provided.

Decrease run times.

Increased productivity and efficiency.

Increased profitability.

Floor Control of man hours, overtime, materials, services, infrastructure.
Solutions
Define preventive maintenance plans.

Determine production programs for implementation of Maintenance.

Identify resources for maintenance.
Benefits
Reduced maintenance costs by controlling unscheduled shutdowns.

Ensure the runtimes of scheduled maintenance.

Control of expenses and man hours invested in each maintenance.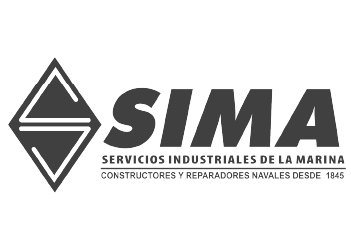 "... The changes that have been made have enabled me to identify the number of areas of opportunity that my shipyard has. I'm glad to see we have had excellent results after having tried to do it 3 failed attempts in the past. I said I had to hire the best and I did ..."

Jason Saavedra Paredes | CEO SIMA (Peru) ROI 5.6 to 1